Bob Stains, Principal
When a divisive conflict threatens your organization -or you want to build capacity to prevent and transform conflict- it's useful to have support from an experienced expert with a cool head and a steady hand. Bob Stains, founder and principal of Bob Stains and Associates, Conflict Transformation, has over 37 years of experience in consulting, coaching, training, facilitating, mediating and non-profit management. He has trained over 20,000 people in dialogue, conflict resolution and communication skill-building and worked with clients from across the US and 17 other countries. His clients have included organizations such as the Harvard Negotiation Project, The US Dept. of Housing and Urban Development, the Kennedy School of Government and the School of Public Health at Harvard University, the House of Bishops of the US Episcopal Church, the National Institute of Mental Health, Glendale, CA Presbyterian Church, NASA, Southern Vermont College, the Archbishop of Canterbury, the BioLogos Foundation, Fork Films, the Center for Creative Dialogue in Taipei and the CoRe Group in Manila, among many others. Bob brings his 30 years of experience as a mediator and his 22 years with The Public Conversations Project (now Essential Partners) using Reflective Structured Dialogue to help people cross deep divisions while engaging the most incendiary issues. He is recognized for his collaborative, client-centered approach, his teaching and facilitation skills and the wisdom of his long experience working to bring individuals and groups together in spite of deep conflict in varying settings and cultures.
Bob assembles teams in direct response to client's needs, drawing from the extensive, international network of seasoned professionals he has worked with over the years. Currently, Bob holds many esteemed roles. He is a Senior Associate at Essential Partners (formerly Public Conversations Project) in Cambridge, MA. In addition, Bob has been serving as a consultant to the Harvard Negotiation Project at Harvard Law School since 2002. He is a Guest Scholar Practitioner at Kansas State University's Dialogue, Deliberation and Public Engagement Program and Adjunct Faculty at Pepperdine University School of Law's Straus Institute for Dispute Resolution. He was a co-founder of the Family Dinner Project and sits on the Executive Board of The Democracy Imperative. In the past he has served as a Mediator, Consultant, and Mediator Trainer for the US Postal Service REDRESS Program and National Director of Training and Technical Assistance for The Better Homes Foundation.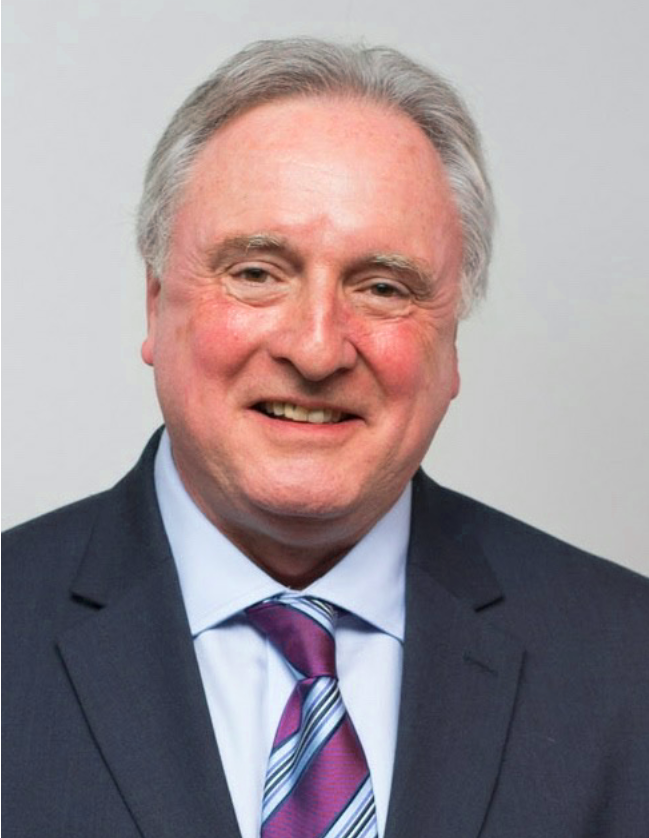 I was totally impressed by Bob's skill in leading dialogue. Throughout a week-long conference I directed for about 20 evangelical pastors, Bob modeled best practices for the group. The pastors were there for one week to learn about modern science, on topics from astronomy to evolutionary biology. Some of these topics, such as evolution, can be tricky to navigate, either personally or for their congregants. Bob presented a summary of the best practices to get groups to share and diffuse tension, which was memorable, pointing out the importance of threats to a person's identity and how that can start a counterproductive situation. Bob is at the top of his game in this field and I trust his judgment and instincts he has gained from years of experience.
Experience
Senior Associate
Essential Partners (fka Public Conversations Project)
Cambridge, MA
Feb 2017 – Present
Senior Vice President for Training
Public Conversations Project/Essential Partners
Cambridge, MA
Dec 1994 – Present
Consultant
Program on Negotiation, Harvard Law School
Cambridge, MA
2002 – Present
Guest Scholar Practitioner
Kansas State University Dialogue, Deliberation and Public Engagement program
Manhattan, KS
2005 – Present
Adjunct Faculty
Straus Institute for Dispute Resolution, Pepperdine University School of Law
Malibu, CA
Jul 2015 – Aug 2015
Hamline University School of Law Dispute Resolution Institute
St. Paul, MN
June, 2014
Mediator; Mediator Trainer; Consultant
United States Postal Service REDRESS program
1998 – 2006
National Director of Training and Technical Assistance
The Better Homes Foundation
Jul 1991 – Feb 1995
Awards
Community Peacemaker Award
For contributions to the field of mediation and alternative dispute resolution as part of the Public Conversations Project team.
Cambridge Community Dispute Settlement Center, Oct 2016
American Fellow
Named an American Fellow of YSEALI, an initiative of President Obama.
Young Southeast Asian Leaders Initiative Professional Fellows Program, Jul 2016
Plaque of Appreciation
Recognition for a series of workshops on dialogue skills for various conflict resolution practitioners in the Philippines.
Conflict Resolution Group Foundation, the National Center for Mediation and the Young South Asian Leadership Initiative, Manila, The Philippines, Jul 2016
President's Award
As part of the team at The Public Conversations Project, for successfully adapting family therapy techniques for use in conflicts about public issues.
Southern California Mediation Association, 2006
Distinguished Contribution to Dispute Resolution
As part of the team at The Public Conversations Project, for successfully adapting family therapy techniques for use in conflicts about public issues.
Graduate Program in Dispute Resolution, University of Massachusetts in Boston, Jun 2000
Award for Innovation and Contribution to Family Therapy
As part of the team at The Public Conversations Project, for successfully adapting family therapy techniques for use in conflicts about public issues.
American Family Therapy Academy, Jun 1999
Mary Parker Follett Award for Excellence and Innovation in Dispute Resolution
As part of the team at The Public Conversations Project, for successfully adapting family therapy techniques for use in conflicts about public issues.
Society for Professionals in Dispute Resolution, Oct 1997